Surly Straggler SRAM Apex Build @Pedal Revolution New Bike Update
Surly Straggler! One of Surly's newest models takes the much loved Cross Check platform and ramps it up with disc brakes and integrated shifters. A perfect blend of new contemporary and classic proven technology, this do-it-all bike has all the modern road and "adventure" bike features like a full SRAM Apex road component group, Hayes cable actuated disc brakes, and chubby Surly Knard 70o/650 x 41 tires. Like it's sister bike the Cross Check, the Straggler has all the rack and fender mounts you could ever need to set it up for a wet weather commute or as a fully loaded touring rig. You could even slap some 28mm road slicks on it and head out on a century or a heavy road ride with the spandex crowd.
This Straggler (pictured) is the Mint colored version in a 650b wheel size. A cool new addition is the option of the 650b wheel size in the smaller frame sizes to accommodate the smaller rider and give better wheel/geometry fit and less toe overlap. The bike is also available in a Shimano 105 kit version for those Shimano-philes out there.
$1425.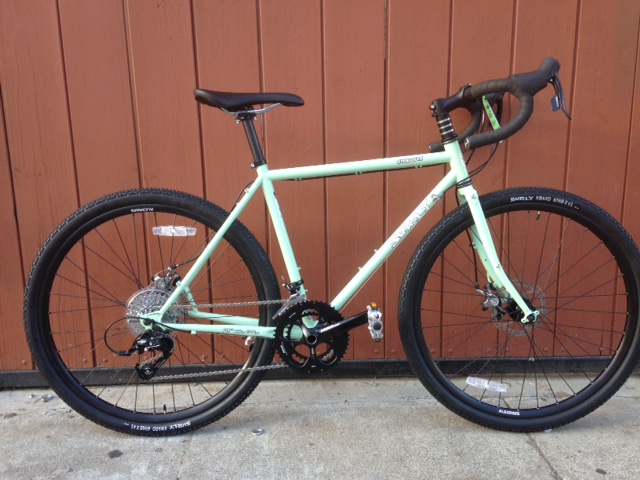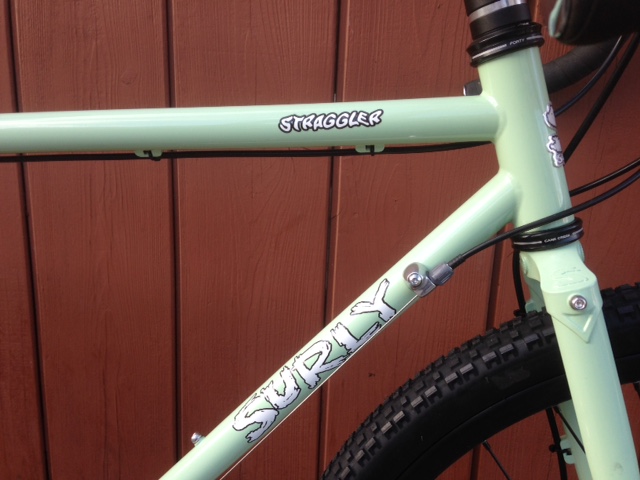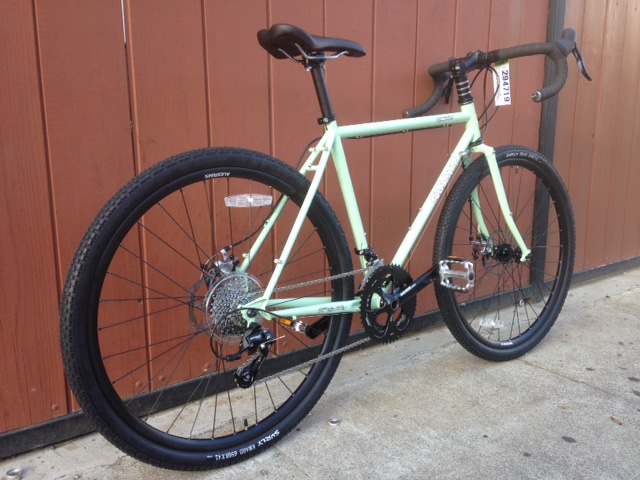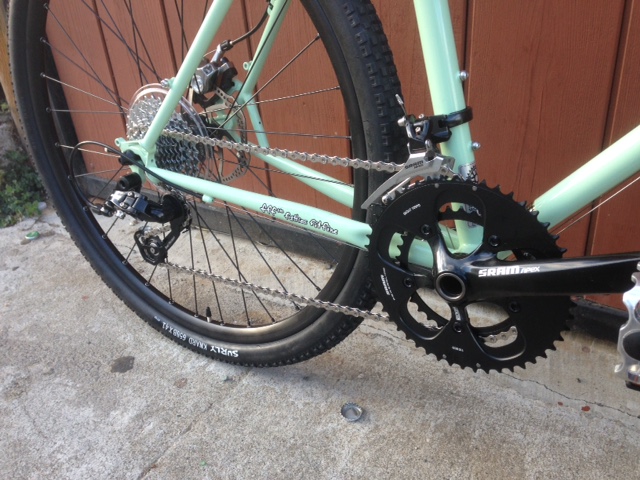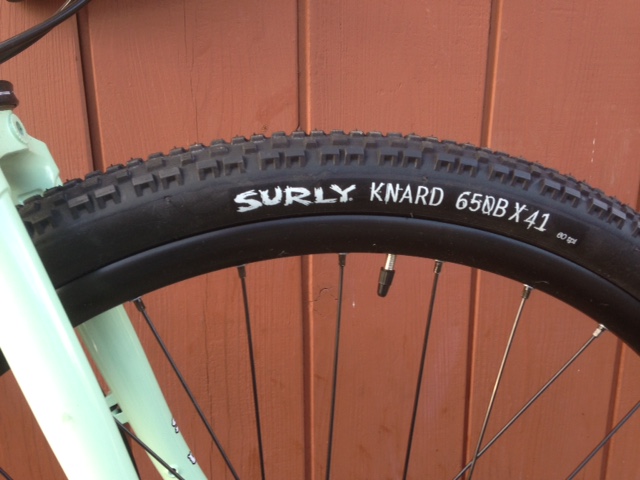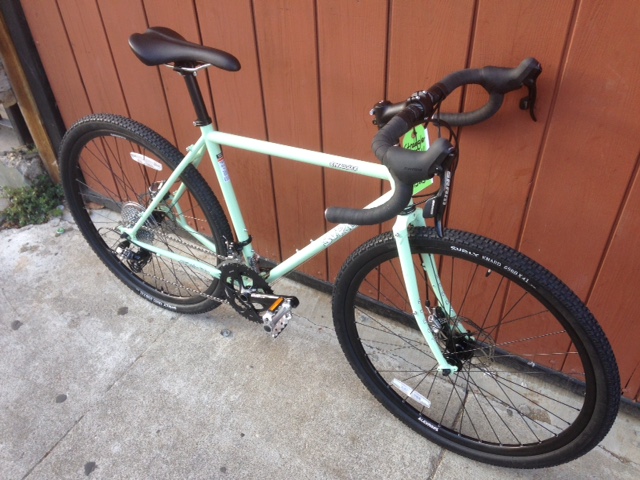 Surly Disc Trucker Outfitted out for the Road @Pedal Revolution Bike Update
A super utility vehicle is presented in this mini Surly Disc Trucker. Our customer wanted a reliable touring bike to take her from California to Colorado. Upright riding position was key as well as carrying capability as she will be self-supported for the trip through various national parks. The 42cm Disc Trucker with 26″ wheels was a perfect match for her needs. This bike will do the job confidently over asphalt and dirt for miles and miles. When the next adventure is just beyond the horizon, a bicycle is fine choice to get you there.